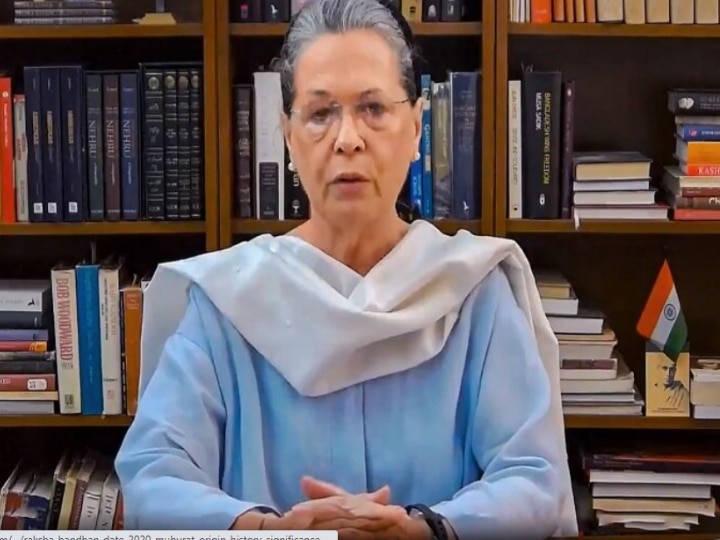 Congress president Sonia Gandhi, who was admitted on Thursday evening to Sir Ganga Ram Hospital in Delhi, was discharged on Sunday.
A medical bulletin from Sir Ganga Ram Hospital (SGRH) had earlier stated that she was admitted for 'routine tests and investigations'.
ALSO READ | India Crosses 17 Lakh Mark Of Covid-19 Cases In Just 2 Days, Records 853 Deaths In Last 24 Hrs
"Congress president Sonia Gandhi, who was admitted on July 30, 2020, evening at 7 pm, to the Sir Ganga Ram Hospital, has been discharged today at 1 pm. Her condition at the time of discharge was stable," Dr D S Rana, Chairman (Board of Management), SGRH, was quoted by PTI as saying in a health bulletin.
On Friday, the SGRH bulletin said, "Her investigations are being carried out and she is showing satisfactory improvement.
The morning of the day Sonia Gandhi was admitted, she held a meeting with party's Rajya Sabha MPs — that went on for more than 3 hours — discuss the ongoing political situation in the country.
Some time back, Sonia Gandhi had also organised a similar meeting for its Lok Sabha members.
ALSO WATCH | Be more active in parliament, accessible to people: Digvijaya Singh to Rahul Gandhi


NewsBoat.in Initiated #
My Inspiration
"Try to be inspired by something every day. Try to inspire at least one person every day"
You can share your Inspirational person story here, we will publish this story world wide.